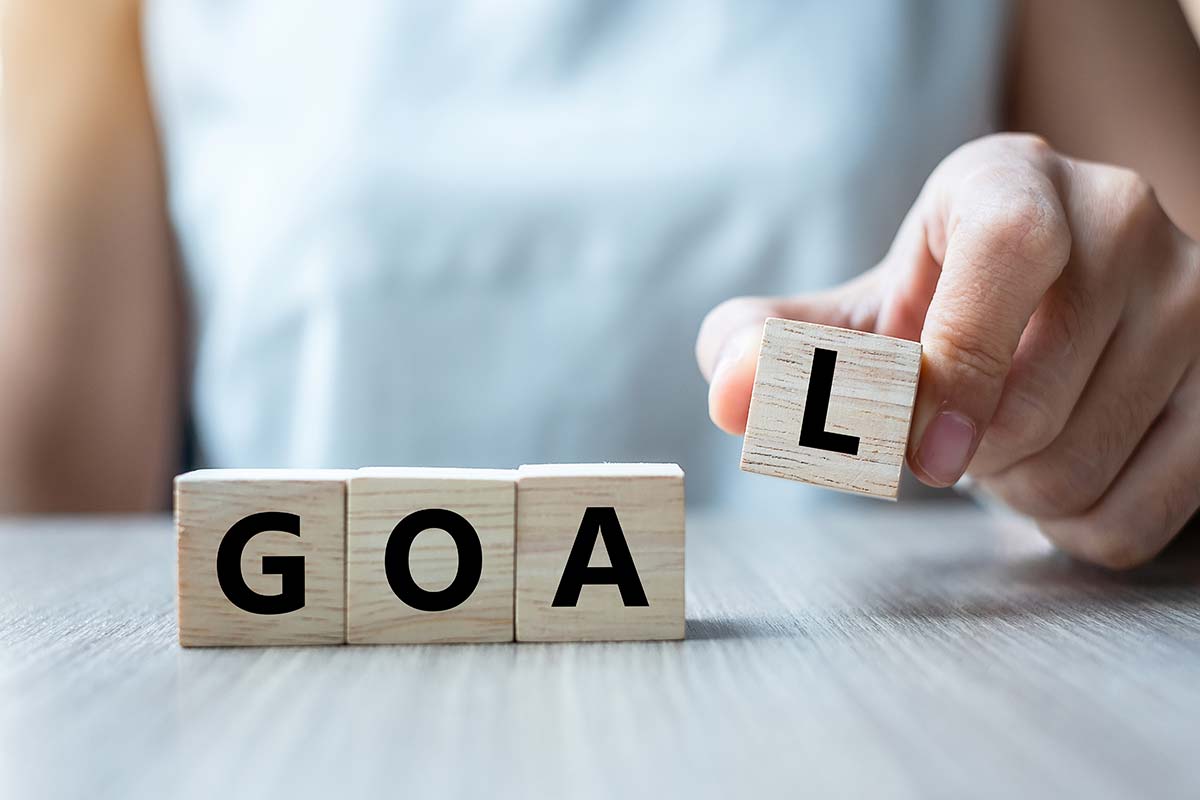 25 Jul

How to Reach Your Goals as a Real Estate Agent

Successful real estate agents know the importance of setting goals for themselves. Since real estate agents are in large part responsible for their yearly earnings, setting realistic goals is part of ensuring that they can bring home the bacon. If you want to increase your real estate sales, you have to learn the right way to set goals and the appropriate action steps to complete them. One of the biggest reasons real estate agents don't achieve what they set out to do is because their objectives are too broad and they don't know how to follow through. We're here to help you narrow the focus of your goals and make sure that you reach them.

Put Your Real Estate Goals in Writing

Get your goals out of your head and onto the page. Use a notebook or Word document to write them down so they are not just floating in space. Writing down your goals sets them in stone so that they're tangible objectives to shoot for. Keep your goals realistic by thinking only one or two years ahead at first. Instead of writing down, Run a successful real estate business, narrow your focus to something you can achieve in six months or a year – for instance, Increase sales by 40% by 2019.

Quantify Your Real Estate Goals

Part of setting clear goals is assigning a numeric value to them so you know exactly what you're reaching for. Let's use the last example, Increase sales by 40% by 2019. Assigning numeric values to your goals allows you to reach higher success levels. If you simply write down, increase sales, that could be as easy as gaining one more sale than you did in the previous year. And that kind of goal setting will not make you satisfied. You will still be left wondering why your real estate business is not as successful as your competitors'.

Continually Read Over Your Real Estate Goals

Get in the habit of reading over your goals once you've written them down. It doesn't do you any good to write them on a scrap of paper and place them in a drawer where they will be forgotten. You should keep your goals in a place where you have to see them every day, such as sticky notes on your fridge, above your desk or on your computer's desktop. Looking at your goals daily will give you a sense of urgency and motivate you to take steps toward what you've set out to do.

Create Action Steps for All of Your Goals

Goals are useless if you don't know what to do to achieve them. For each goal, write an action step or two to accomplish them. If your objective is to increase sales by 40% by 2019, here are a couple of action steps to take.
Reorganize my database of real estate leads.
Have two phone calls a day with new leads in my pipeline.

Once you act on your goals in these small ways, you'll see some minor success and start to realize how the rest of your goal can come to fruition.
Hold Yourself Accountable for Your Goals
One of the best ways to hold yourself accountable for your goals is to share them with your team and/or colleagues. If you have other agents or an assistant on your team, let them know what your goals are. Making a public declaration of what you plan to do to grow your real estate business – or any business – has been shown to increase your chances of success because you now have people, besides yourself, who are counting on you. If you work in an office with other agents, spread the word about your 2019 goals – seek feedback and ask if they will help keep you on track.
Stay Organized and Connect with Your Sphere of Influence
Your real estate contacts should always be up to date and organized. If they aren't, you will have a difficult time remembering who you have in your sphere of influence and at what stage of the moving processes they are in. Maintaining your database of leads is a no-brainer if you want to increase sales or achieve other real estate goals.
HomeActions gathers all of your contacts from places like Facebook, LinkedIn, Twitter, Gmail, Yahoo and more and creates a spreadsheet of everyone in your sphere of influence in alphabetical order by what platform they came from. Not only will HomeActions jump-start this process for you, we will then send a bi-weekly email newsletter to your real estate contacts on your behalf, using our database of hundreds of real estate articles.
Click here to read more about HomeActions services and how we can help you achieve all of your goals this year.