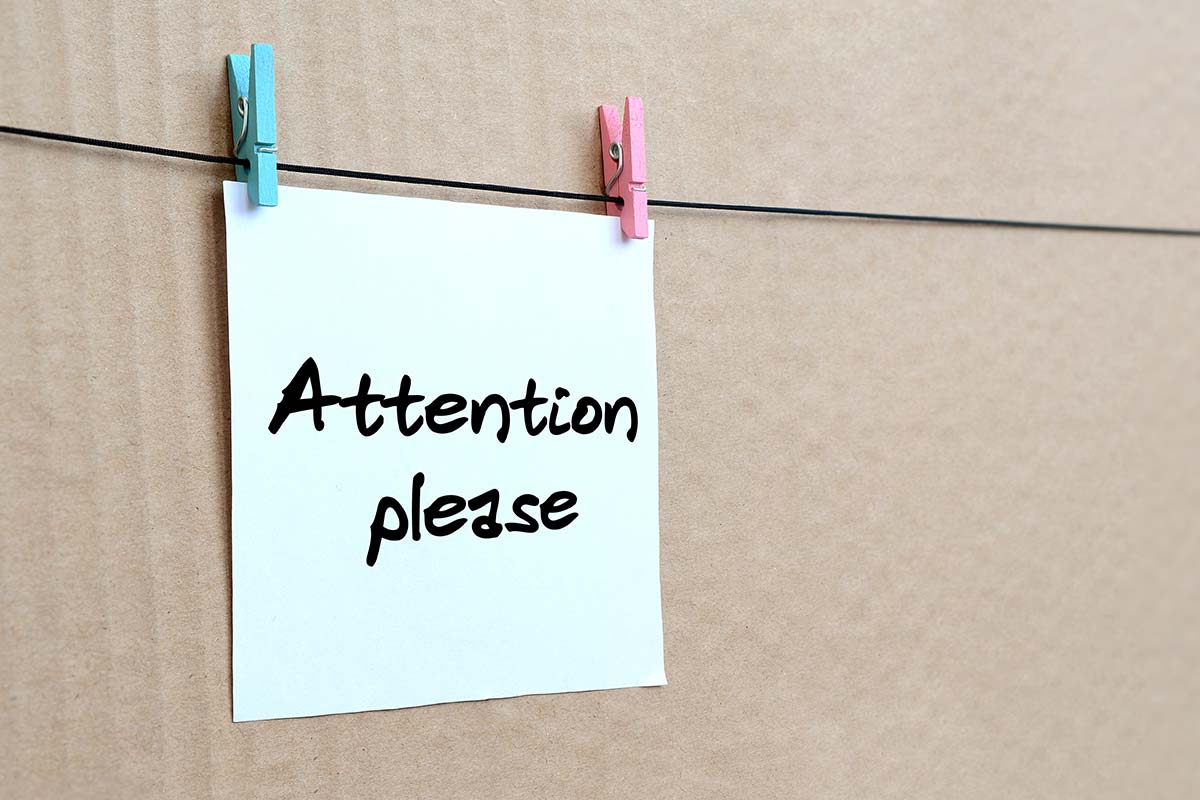 07 Sep

3 Attention-Grabbing Marketing Strategies

We all know the problem: your readers are busy and their attention is hard to grab. People are multi-tasking, checking email on mobile devices, and powering through their days. You need to rework your marketing strategies to appeal to distracted readers.

What is the savvy marketer to do? Here are three tips to help.

1. Keep it Classy

Write relevant, quality content, and your readers are sure to respond. It may be easier said than done. However, when you take a close look at what your readers need to know, and respond by providing them with that information, you deliver on their needs. This cultivates brand awareness and helps generate leads.

You don't have time to write? We get it… And we can help.

Our digital marketing tools build professionally written content into your communications for you, saving you time. Learn more about our content.

To get an understanding of what your clients really want to read, interview them. Select several key clients and ask them what kind of information they would like to be receiving from your firm. Conversations with your clients may help you brainstorm multiple topics from a single point. This type of direct client feedback is a valuable asset to your content marketing.

2. Style It Up

Visual content helps boost the appeal of your articles and blog posts. Engaging images, infographics, formatting styles, graphs, charts and other visuals can add a pleasing aesthetic to your articles that help quickly and easily carry a reader through an article.

It's also a good idea to create a style guide for your writing so you can keep formatting elements consistent.

Here's a list of visual clues your readers eyes can follow to hold their interest and carry them through an article:
Formatting styles and changing typography
Linked text driving readers to learn more about key points
Quotation call-outs
Bullet points
Images that have a direct relationship with an article or point in an article
Infographics
Videos
Charts and graphs
Tables with comparative information
Summary sections
It may also help to keep articles between 300 to 500 words in length. Condensed snippets of information are easier to digest. Plus, this approach may also help you spread long-form articles out through a series of articles, maximizing your efforts.
3. Invite Friends
Guest blog post or newsletter articles from business partners can provide you with thought leadership pieces that your team won't need to write. This is often a simple strategy because guest writers are often thrilled for marketing opportunities that help them get in front of new audiences. Often, these collaborations also open up opportunities for reciprocity, allowing you to reach new markets as well.
Guest contributors offering meaty content can grab your readers' attention. Think about your connections from conferences, industry events, trade shows, seminars and community events. Even your clients and service partners may make ideal contributors to your content marketing calendar.
Keep these three marketing strategies in mind when crafting content and you'll catch more readers' eyes and win the competition for their attention.